CARINTHIA ISO MAPPING® TECHNOLOGY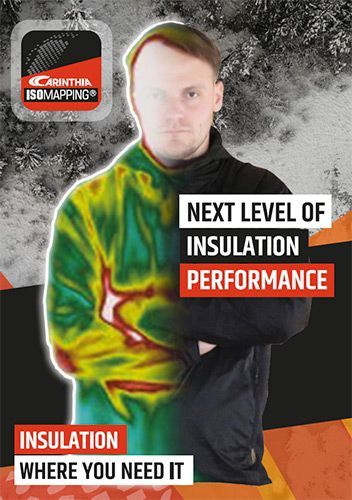 OPTIMIZED HEAT OUTPUT - ON POINT.
The new & innovative
Carinthia ISO Mapping® Technology
helps the body to build up heat where it is needed. This is achieved by zoning the body regions. Each body region has a different heat radiation behavior. Carinthia ISO Mapping® builds exactly on this and divides the body into different heat zones.
Through the revolutionary combination of individual
G-LOFT® Premium Isolations
, the needs of the body can be specifically addressed. Thus, an optimal, performance-oriented body climate is generated. Intelligent product design enables the wearer to experience the close-up of the new Carinthia ISO Mapping® Technology.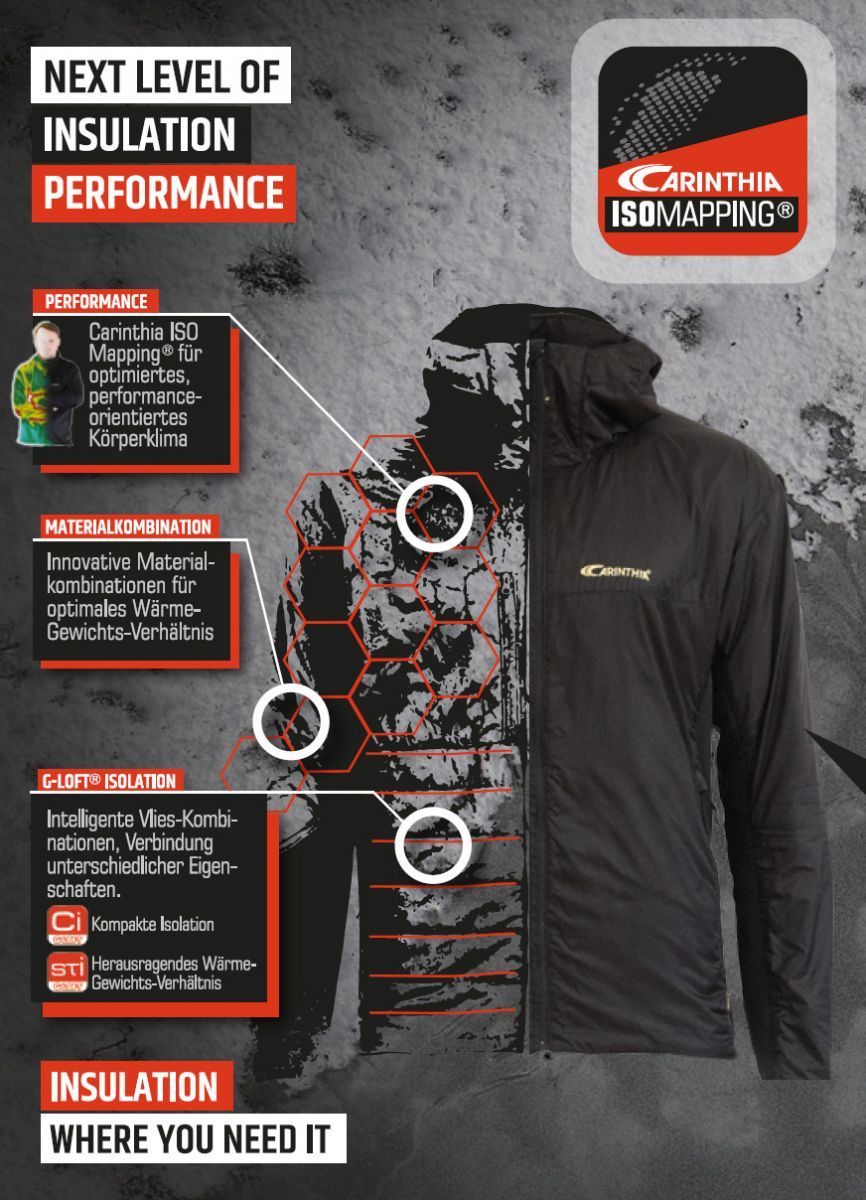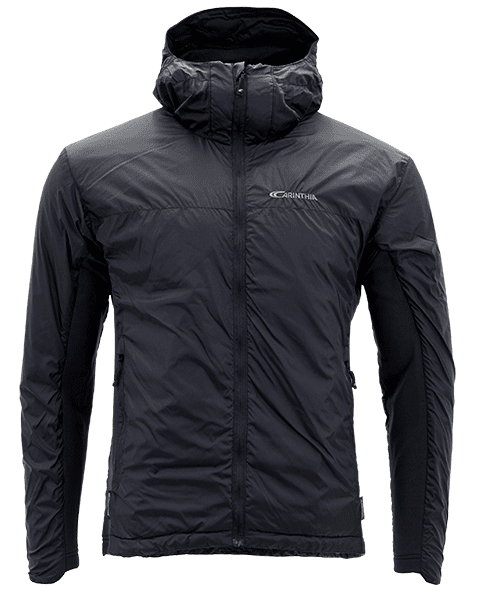 The Carinthia TLG Jacket was the first to use the new and innovative Carinthia ISO Mapping® Technology. The implementation of the G-LOFT® Variations Ci and STi guarantees the wearer an innovative protection against the cold, which warms where it is needed. Merging the benefits of G-LOFT® Ci (Compact Insulation) and G-LOFT® STi (Stable Insulation) gives the jacket a performance-oriented heat-to-weight ratio (even for the transitional period).

The integration of Techno Stretch (torso and forearm area) ensures optimum freedom of movement. Underarm mesh inserts create an ideal body climate, guaranteeing proper ventilation in these areas.